WRECKAGE SYSTEMS

from 65LABS
// Support 65LABS on
Patreon
: help maintain the Wreckage Systems live stream //
WRECKAGE.SYSTEMS
for more info // WATCH STREAM ON:
YOUTUBE
FIND OTHER 65KIDS ON THE
DISCORD
// Want more info? Here's the
FAQ
//
29.05.23

WILD LIGHT DECADE
A new project from 65LABS
The 65LABS
Noise Archaeology Research Unit
is proud to present
WILD LIGHT DECADE
, a short-run project where we celebrate the inexplicable fact that
Wild Light
is ten years old by taking a deep dive into its making.
Every week
from Friday 2nd June, we will be dropping recordings that have never been heard before. They were all made during a period of writing from roughly late-2010 to mid-2013 that made up what are now retrospectively known as the
Wild Light Sessions
.
Check out the
65LABS Patreon Page
for more information.
65daysofstatic are also going on tour in September around UK and Europe, performing Wild Light from beginning end. More info
HERE
.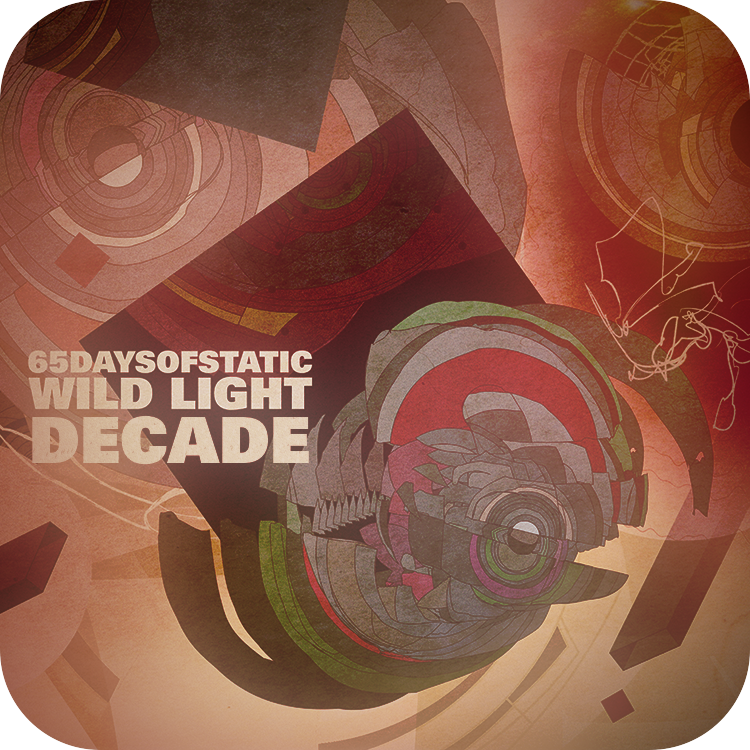 30.01.23

WILD LIGHT LIVE
10th Anniversary UK/Euro Shows
Time flies when civilisation is collapsing, huh? Somehow, this autumn will mark TEN YEARS since we released our album
Wild Light
. To celebrate the unlikely fact that we continue being a band, we're going on tour to play some 10th Anniversary shows around the UK and Europe. We will play Wild Light in its entirely, plus a bunch of other things TBC.
Tickets onsale 10am GMT // 11am CET, February 1st 2023. Get 'em while they're
HOT
.
Dates look like this:
14 Sep 2023 UK //
Glasgow - St. Luke's
15 Sep 2023 UK //
Manchester - New Century Hall
16 Sep 2023 UK /
/ London - Electric Brixton
17 Sep 2023 UK //
Bristol - Trinity
18 Sep 2023 UK //
Brighton - CHALK
21 Sep 2023 FR //
Paris - La Maroquinerie
22 Sep 2023 BE //
Antwerp - Trix
23 Sep 2023 NL //
Amsterdam - Paradiso
24 Sep 2023 DE //
Hamburg - Knust
25 Sep 2023 DE //
Berlin - Hole 44
See you down the front. 65.x
01.03.22

Russia Shows
Shows schedueld for May 2022 now indefinitely postponed.
It probably won't surprise you to know that, in agreement with our Russian promoter, our upcoming shows have now been indefinitely postponed.
They are impossible on many different levels.
Ticket refunds are available from wherever you bought them, (or you can hold on to them and they will remain valid until such a time they become useful again). We have had great shows there in the past and we WILL have great shows there again in the future.
We know that Putin's criminal war of aggression in Ukraine is not being done in the name of all Russian people.
Solidarity to everybody affected by another senseless act of imperial power.
These are the shows affected:
19TH MAY 2022 - EKATERINBURG // FABRIKA
20TH MAY 2022 - ST PETERSBURG // MORZE
21ST MAY 2022 - MOSCOW // GLAV CLUB GREEN CONCERT
22ND MAY 2022 - NIZHNY NOVGOROD // PREMIO CENTRE.