The new record from 65daysofstatic. Out Now.
TRACKLISTING
pretext

stillstellung
d|| tl | | |

bad age
05|| | 1|

sister
gr[]v-_s
popular beats
five waves
interference_1
[]lid
z03
u| || | th | r| d

trackerplatz
Streaming now in all the usual places including
Apple Music
and
Spotify
. Buy it now
here
.
01.02.20

Resistor/Noise

U/U 4.10 now available to subscribers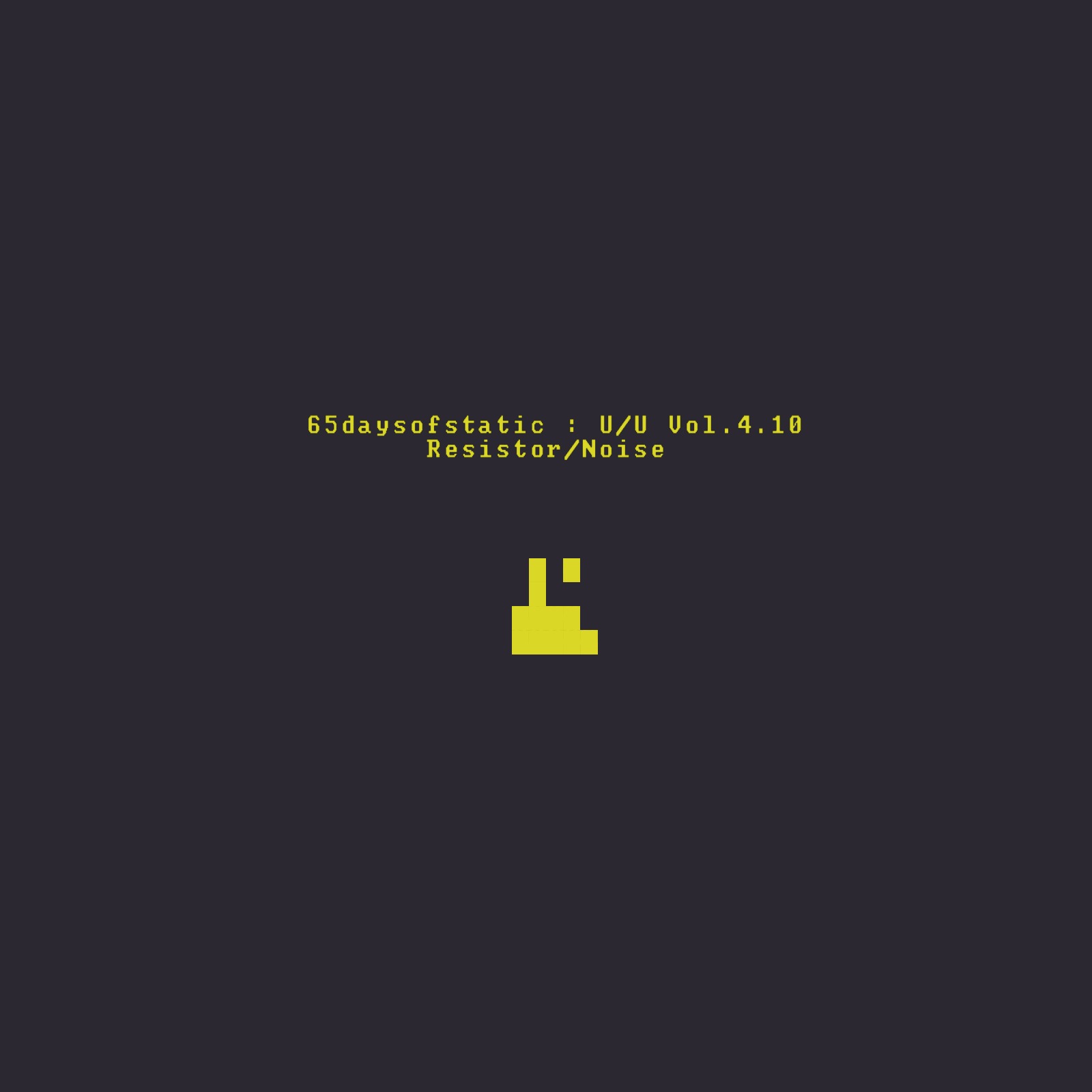 Some taut angles of electricity to see you through the second month of this endless, desperate acceleration known as 2020. The tenth release in our
A Year of Wreckage
project.
If you're not a subscriber but want to follow what's happening here, then all previous releases are available to buy/stream over on our
bandcamp
, now including last month's
Tempo Heavy
.
01.01.20

РОССИЯ/2020

Russian shows in April.
We're headed back to Russia for the first time in a few years.
Some of our biggest headline shows to date in cities old and new to us. Dates:
14.04 : Minsk, Belarus | Re:Public |
Tickets
15.04 : St. Petersburg, Russia | Cosmonavt |
Tickets
16.04 : Moscow, Russia | Glavclub Green Concert |
Tickets
17.04 : Krasnodar, Russia | Krop Arena |
Tickets
19.04 : Yekaterinburg, Russia | Dom Pechati |
Tickets
Can't wait. See you there?
шум шум шум шум шум
15.01.20

Live A/V Tokyo Feb 2020
Paul Wolinski & Simon Wright solo shows
65 Industries is scaling up. Our primary function for now & forever (or until we get bad) is maintaining 65daysofstatic as a scruffy but inexhaustible record-making and touring machine.
There are other concerns too though, like the soundtrack stuff, and the installations, and weird coding things, and occasional live streams, and being incredibly slack podcasters...Also, both Simon and
Paul
have at various times put out music and played shows by themselves.
So. JAPAN >>> In February, to celebrate the grand opening of new venue Flowers Loft, Tokyo, both Simon and Paul will be debuting new Live A/V shows.
Info:
http://www.loft-prj.co.jp/flowersloft/
Tickets ¥4000 // on sale 18th January.
Bands also playing:
ANYO
/
WOZNIAK
You can get a sense of Simon's joyous (read: bleak) modular-based clanks from the recent 65days
live streams
Paul's latest material is sound design weirdness & hefty chunks of kick drums and noise. Last seen playing live in Budapest where for some reason a short documentary was made about his show. You can see that
here
.
SEE YOU IN TOYKO, FRIENDS!